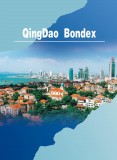 Established in 1998, Qingdao Flame Trade Co., Ltd was authorized by the State Import-Export Business Bureau of China for the business of not only the domestic but also import and export.

Specializing in the export of Brinell, Rockwell, Micro/Vickers Hardness Testers and Metallographic equipment, such as grind and polish machine, cutting machine, mounting press and so on, we are serving customers worldwide and our main customers are from North America. We are able to accept orders with customer's own trade mark or brand name.

Also as a professional supplier of aluminum auto radiator for HONDA, TOYOTA, MAZDA, NISSAN, SUZUKI, MITSUBISHI, OEM service is acceptable for us and we are also prepared to accept orders according to customers' samples or drawings.

We appreciate any questions, suggestions or comments of yours concerning our products and please feel free to contact us, thank you.